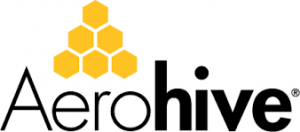 REDUCE NETWORK COMPLEXITY, INCREASE NETWORK INTELLIGENCE
With our cloud-first approach, we rapidly innovate and radically simplify wired and wireless networks at scale.
Built on the industry's most adaptable cloud platform, we help IT take control in a world of network complexity and chaos, offering greater choice, simplicity, and flexibility than rival technologies.
Cloud-first powers industry-firsts. With a history of disruption and innovation, Aerohive continues to rebel against the status quo of access networks with new connectivity, security, and data capabilities powered by cloud networking. With monthly releases, Aerohive customers continually receive new benefits from their deployments.
INTRODUCING 802.11ax
802.11ax is the next fast-approaching IEEE standard, and it addresses some of today's biggest high density and performance challenges – increasing capacity by up to 4x and improving spectral efficiency to benefit both 2.4 GHz and 5 GHz bands in a variety of environments.
802.11ax focuses on 9 main components of enhancement:
OFDMA UL/DL
MU-MIMO 8×8 & UL / DL
1024 – QAM modulation
Longer OFDM Symbol
New Frame Formats
OBSS (BSS coloring)
TWT – Power Saving
Increased range
5 GHz & 2.4 GHz support